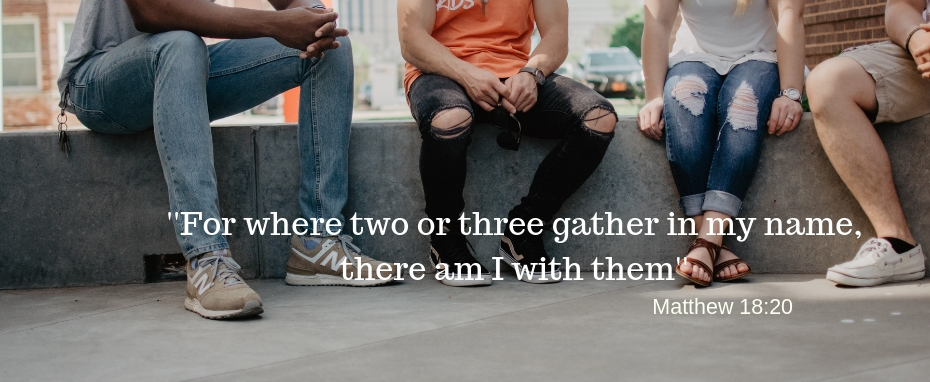 Every week our Life Groups (of up to 10 people) meet in homes around the village and beyond. In a church like St. James' small groups are immensely important as a place where people can meet, chat and support one another. For many, time in one of our small groups is the highlight of the week, or a haven set aside from frantic activity.
It's a place where prayer, bible study and worship are combined with friendship and fun. It is the best place to get to know other church members better, to support them in their needs, and to draw support and guidance from them.
Life Groups are for all, no special entry qualifications needed!
You can explore the Life Groups that are currently at the heart of St James' daily life in this section of the website.
St James' Rowledge has 5 Life Groups at present. Each of them is facilitated by a committed member of St James' Church.
Life Groups are places for all to grow in their faith. Our greatest desire is that St James' is a community where relationships are transformed by the love of God. We seek to achieve this through the three goals in our Parish Profile of Reaching up to God, Reaching in to one another and Reaching out to all.
Spending regular mid-week time together looking at the Bible, praying and listening to others on their journey of faith is an effective way of achieving these goals.
We have 3 Groups that meet on different evenings of the week, one weekly, one fortnightly and one monthly. This allows for members who have other ministries and commitments in the evenings.
We have a Ladies Group which meets on Thursday lunchtimes from Noon to Two.
We have a Men's Group which meets monthly in the evenings - usually on the 2nd Thursday of the month.
Our 5 Life Groups are co-ordinated by Ben Scott. If you would like to try out a Life Group but are not part of one at present, or would like more information about the programme and membership of each Group, please contact him at benboattrain@gmail.com or telephone