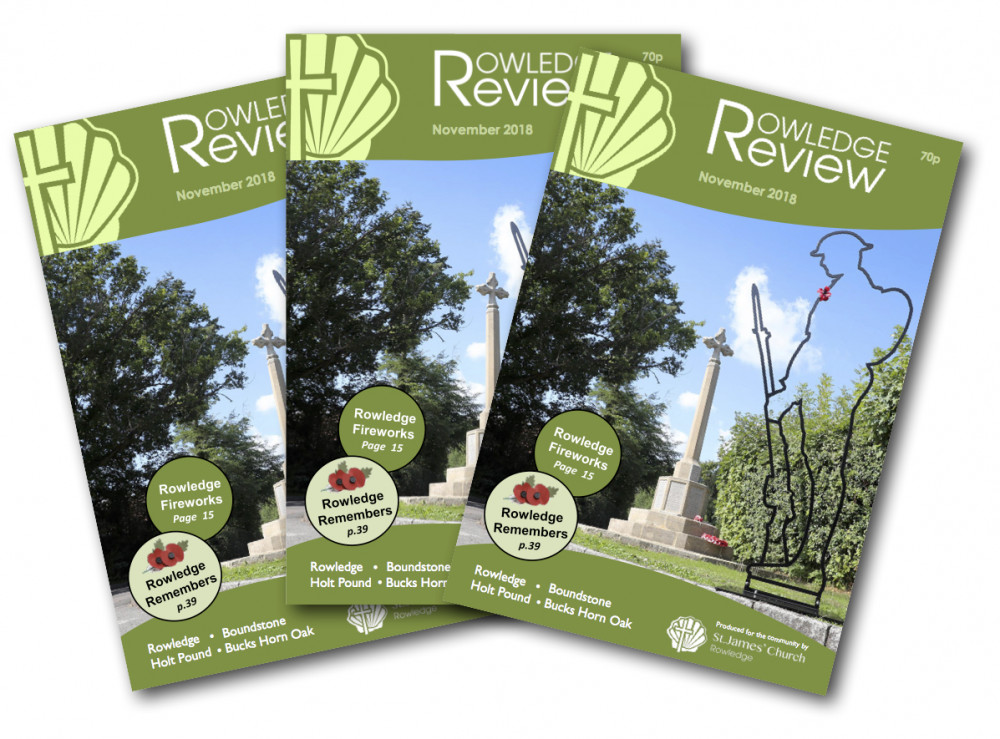 The Rowledge Review is produced each month by St. James' Church for the whole community. The magazine contains local news, reflections, stories and history as well as contact details for community groups and businesses.
The magazine is usually available as a hard copy delivered to you door, but you can buy a hard copy from the back of the church or view a digital version of older magazines by clicking the links below.
You can submit articles to the magazine Editor by clicking here.
If you would like to advertise in the Rowledge Review, click here.
If you would like to receive regular copies of the Rowledge Review, please call the Church Office to arrange payment of the annual subscription.
Click the links below to view the latest editions.
August 2023